/ BELOVED BODIES I & II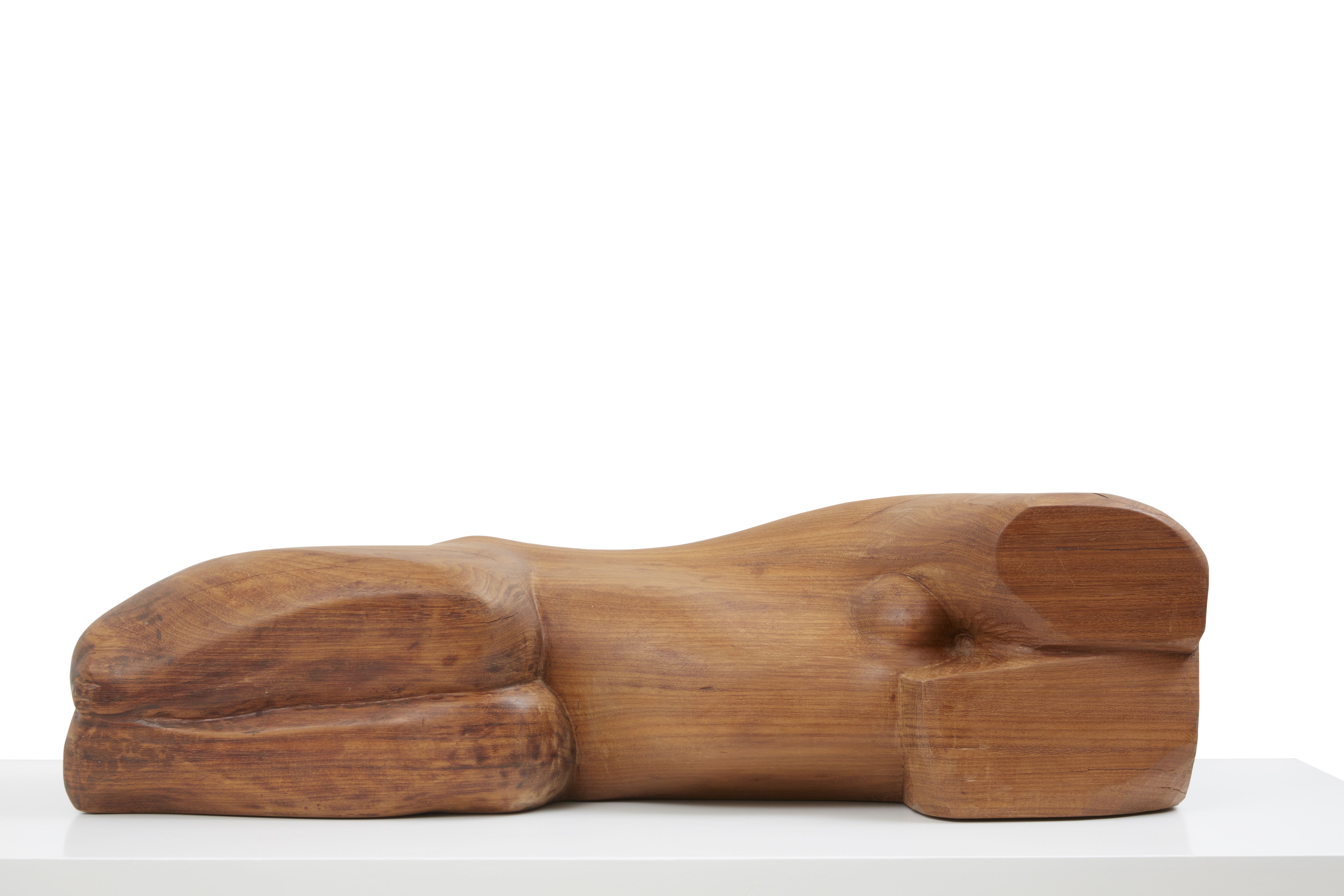 Chaouki Choukini Nu passage, 1972. Iroko wood. Photo courtesy of the Barjeel Art Foundation.

Curator: Mandy Merzaban
Dates: 14 October 2016 -1 Feb 2017; 4 March - 4 October 2017
Location: Maraya Art Centre, Sharjah, UAE
Contributors: Isabellah Ellaheh Hughes, Mandy Merzaban, Sarah Rogers



Beloved Bodies comprised two exhibitions that surveyed depictions of the human body in the Barjeel Art Foundation collection. The concept began as a loosely formulated inquiry into how the body is represented. This process resulted in the retrieval of a series paintings, photographs, sculptures and multimedia works - spanning the early 20th century to present - where the body acted as a pivot from which various themes emerged.

Bringing together a diverse range of artists, the exhibitions featured works where manifestations of the body surfaced as a subject and site of trauma, mutilation, memory, longing and political domination. Across a series of themes, the selected works included more literal to abstract representations of figures that invoke the body as a potent intimation of the ways the others' bodies are subjegated through various patterns and modes of domination.

This two-part exhibition lifts its title from French philosopher Roland Barthes' self-conscious ruminations on the elusive inner dialogue of a lover in A Lover's Discourse (1977). In his writings, a beloved's body is the central object of desire that triggers a lover's conscious activity, which he describes as akin to 'figures' in a kind of internal motion; a series of intimate visceral responses guided by a yearning to possess and subsume the other's body, only to continually suffer the reality of separation and absence.

Artists: Adel Abdessemed, Abdullah Murad, Ahmed Morsi, Ali Cherri, Ali Talib, Chaouki Choukini, Etel Adnan, Farid Belkahia, Ghada Amer, Huda Lutfi, Huguette Caland, Hussein Madi, Hayv Kahraman, Ibrahim Ismail, Ismail Fattah, Jafar Islah, Joana Hadjithomas and Khalil Joreige, Jorge Tacla, Layla Al Attar, Marwan, Michel Basbous, Moataz Nasr, Mohamed Kazem, Mohammed Hamidi, Nadia Ayari, Seif Wanly, Sophia Al Maria, Tagreed Dargouth, Zouleikah Bouabdellah.



Huguette Caland Erotic Composition, 1967-70, Drawing in ink and pencil. Photo courtesy of Barjeel Art Foundation.



Ismail Fattah Untitled (Nude composition), 1964. Oil on canvas. Photo courtesy of the Barjeel Art Foundation.


Farid Belkahia Aube (Dawn), 1983. Pigment on vellum. Photo courtesy of the Barjeel Art Foundation.


Zoulikha Bouabdellah Two Lovers, 2010. Alternating neon lights. Photo courtesy of Barjeel Art Foundation.